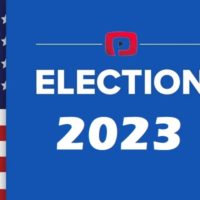 January 25, 2023
Washita Co. Election Board Press Release
The polling place for Precinct 750012 has been changed, Ashton Hymer Assistant, Secretary of the Washita County Election Board, announced today.
Voters in Precinct 750012 formerly voted at Bessie Town Hall , 714 Main ST in Bessie OK.
Effective immediately, the new polling place will be Peace Lutheran Chuch, 11206 N 2250 RD in Bessie OK. The first election held at the new location will be the Special Proposition Election scheduled for March 7th 2023.
The polling location was moved due to finding a more convenient location for the voters in precinct 750012.
Voters who have questions or concerns, should contact the Washita County Election Board at 580-832-3658 or WashitaCounty@elections.ok.gov. The County Election Board is located at 111 E Main ST Cordell OK. Office hours are 9 a.m. to 3 p.m., Monday though Friday.
Copyright 2023 Paragon Communications. All rights reserved. This material may not be published, broadcast, rewritten, or redistributed without permission.