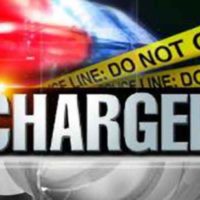 November 23, 2021
By News Director Jared Atha
A Thomas woman is accused of indecent exposure after she allegedly exposed herself to Sayre police.
The woman was allegedly intoxicated at the time of the incident.
According to the probable cause affidavit, 41-year-old Casey Renee Gladden was arrested on the afternoon of November 11, after police were dispatched to a report of a woman sitting in the middle of the road near the intersection of North 2nd Street and Kready Avenue in Sayre.
When police arrived they found the woman, later identified as being Gladden, acting in what police said was in a manner that appeared to be under the influence of an intoxicating substance. The court document stated that when the suspect was told that she was going to be placed under arrest for public intoxication, Gladden allegedly took her various pieces of clothing – exposing herself as she walked away.
The affidavit stated that with the help of deputies from the Beckham County Sheriff's Office, Gladden was placed under arrest and transported to the Beckham County Detention Center without further incident.
Gladden was charged with one felony count of indecent exposure and one count of public intoxication on November 15 in Beckham County District Court.
Her next court date is scheduled for December 6.
Copyright 2021 Paragon Communications. All rights reserved. This material may not be published, broadcast, rewritten, or redistributed without permission.