May 25, 2023
By News Director Jared Atha
Elk City Public Schools has announced that the community is invited the reopening of the Susan Powell Fine Arts Center on the night of June 2.
Superintendent Mike Sparks says 1981 winner of Miss America Powell will be in attendance and encourages the public to come and share their memories of the historic building, while at the same time honoring Powell.
Sparks says the come and go event will take place on June 2 from 6 – 8 p.m.
Copyright 2023 Paragon Communications. All rights reserved. This material may not be published, broadcast, rewritten, or redistributed without permission.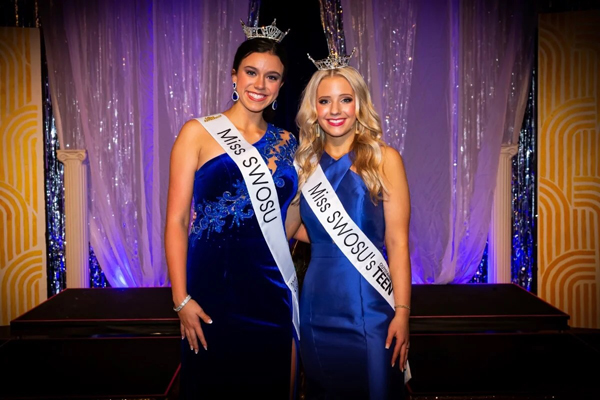 May 25, 2023 SWOSU Press Release Southwestern Oklahoma State University (SWOSU) is proud to announce that Miss SWOSU, Megan Bradley of Leedey, and Miss SWOSU's Outstanding Teen, Landri Jones of Weatherford, will represent SWOSU at the highly